Our Partners
Our AWS success stories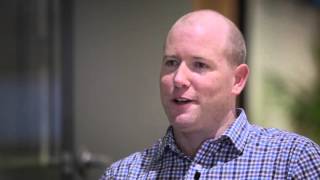 "We went to Amazon and said, 'Give us your best people'. And they said, 'You don't want our people, you want base2Services."
Adam Bate, Software Development Manager, Urbanise
Deep AWS Knowledge
= Customer Success
"base2Services are widely recognized as disruptive thinkers with deep service skills and knowledge focused on finding the right solutions to deliver customer's goals and solve their problems."

Stefan Jansen, Head of Channels and Alliances - AWS
Read Full Quote
In 2006, base2Services saw the revolution that AWS and cloud computing would bring in scalability and reduced TCO for organisations looking to modernise their infrastructure. We launched Australia's first managed AWS offering that year to enable our customers to fully benefit from this new technology.
We have come a long way since, understanding what works and learning from what doesn't. Helping our customers with >300 migrations to AWS and supporting 1,000+ application environments means that every one of our customers benefits from the deep knowledge all those years of AWS, SaaS and DevOps experience bring.
| | |
| --- | --- |
| | Over 300 Migrations to AWS |
| | 96% Customer retention |
| | Supporting 1,000+ application environments on AWS |
Experienced AWS Specialist
With many first's in the market, we continue to advance our expertise in a vast range of AWS tools and certifications.
First launch of a managed AWS offering (2006)
AWS Solution Provider (2010)
AWS Advanced Partner (2012)
AWS Managed Service Provider Competency Company (2013)
AWS DevOps Competency (2017)
AWS SaaS Competency (2020)
AWS Certified APN Cloud Ambassadors


- Aaron Walker, Technology Director




- Jared Brook, Global Technical Lead

AWS Certified Professionals


- DevOps Engineer




- Solution Architects




- Security Speciality




- Developer




- SysOps Admin
---
Balancing Opportunity vs Risk.
Scalability vs Cost
AWS offers a staggering amount of products, platforms and services. Sometimes it's tough to know what you need and what you don't.
Choosing an architecture that meets your scalability challenges while operating as efficiently as possible needs to be carefully managed.
We won't simply lift-and-shift. We use our deep knowledge of AWS to guide our customers in choosing the right architecture for their applications and we develop the infrastructure to allow them to take advantage of what AWS has to offer.
We build just-in-time environments that give our customers the ability to create and destroy them on demand to better manage costs and improve the speed of innovation. The result is the creation of cloud-native, auto-scaling, self-healing and repeatable environments founded on advanced CI/CD processes with markedly improved agility.
Partner with us on your AWS Cloud Journey
We learnt early on that the project-to-project model doesn't work for cloud services as its short term and narrow focus always negatively impacts the customers business long-term.
Instead, we engage in a strategic and long-term vision for your AWS Infrastructure, just like we would if our team was embedded inside your organisation.
Your long-term success is our success
It is about continuous improvement
Our team maintains close relationships with AWS Engineering and Product Leads to ensure our solutions take advantage of the latest improvements and update to AWS services.
We constantly refine and improve your SaaS solution as the AWS platform matures. Ensuring uptime and efficiency is maximised while looking for opportunities to reduce cost and improve redundancy and failover.
Cloud based architecture is changing

Are you ready?
AWS lead the world in their mature Serverless (AWS Lambda) and Containerised (AWS ECS) solutions.
Serverless and Docker containers represent a huge shift from the typical application development life-cycle. We can guide you in how to take advantage of these powerful AWS services.
AWS Lambda and Serverless Infrastructure
We've implemented serverless architecture using AWS Lambda, API Gateway and a host of other AWS services.
Serverless architectures offer unprecedented ability to scale. However, they are not a one size fits all solutions.
Talk to us to discover how serverless could fit into your current architecture.
Docker on AWS ECS and container based infrastructure
Docker and containerisation is growing faster than any cloud technology ever seen.
We're experts in helping companies move from monolithic apps into Docker optimised micro-services architectures. Utilising a wide range of Docker orchestration tools including Amazon's own ECS (EC2 Container System) we can guide you as to which tool best meets your needs.
Get in touch
to find out how we help you deliver for your organization!