Our Customers
Video Case Study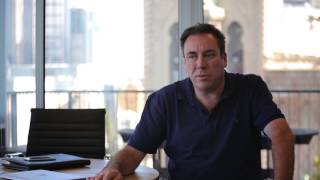 Watch Steve McGovern share their journey to AWS
cloud / AWS / DevOps / development / support /
base2Services helps Dubber go global with the Cloud
"We started off with an idea, and what we did was add complexity. We added complexity in terms of our aspirations. We added complexity in terms of the technical development. Everything was about complexity."

Steve McGovern, CEO, Dubber
A bit about Dubber
Dubber began as a solution for business call recording but quickly grew to become a comprehensive cloud-based suite for audio asset management. Dubber's approach is unique in that it provides a way for customers to immediately access recordings at any time and interface with call recordings within their existing enterprise systems.
Dubber leverages the cloud to provide a call recording model that is completely scalable based on the specific needs of clients. The company is positioned to become a disruptive startup that could change the way that enterprises think about call recording and management, which is currently a $3 billion industry. Dubber was recently listed on the stock exchange and plans to continue its global expansion.
What Dubber needed
Dubber is a classic example of a disruptive startup bringing a fresh approach to a field that has been around for decades. Dubber's cloud-based approach to call recording is designed to alleviate the upfront hardware investment costs that companies face when looking to record and store call recordings.
With an eye for global expansion and an imminent decision between physical servers and a cloud-based solution, Dubber needed a partner that could come in and work with their own agile development team to help scale up their infrastructure. As an innovative startup, Dubber also needed to minimise its time to market. The company began planning for infrastructure upgrades to their AWS platform before Amazon deployed them. It had to be ready to hit the ground running when the time was right to expand.
How base2Services delivered
Consultants from base2Services came in and worked closely with Dubber's development team on creating an customised solution aligned with the company's immediate need for global deployment. Because Dubber was looking for a way to deploy in new markets quickly and effectively, base2Services' consultants had to workshop new ideas and processes with the Dubber dev team to ensure they would work. The base2Services team lead Dubber through the design and deployment of a cloud-based infrastructure that delivered on their needs but could remain agile enough to change when necessary.
See the impressive results
base2Services was able to design a cloud infrastructure for Dubber in 3 months
Over a 12-month period, base2Services' consultants altered Dubber's cloud infrastructure based on necessary application changes instated by the developer team
Dubber is now able to deploy phone recording and management services in new regions in less than a week
Dubber was able to save between $2.5m and $5m on upfront capex by choosing to use Amazon cloud services instead of procuring on-site hardware to manage infrastructure demand
In part because of its dynamic cloud environment, Dubber's stock has gone up 400%. The company is currently in negotiations with new customers in the United States, Europe and Asia
3 Months

Complete Cloud Infrastructure Design

$2.5 to 5.0m

Capex Saving

7 Days

The time frame in which Dubber can now deploy their system in a new region
Dubber go global with the Cloud
Watch Steve McGovern, CEO at Dubber, speak about their business journey and AWS
Duration: 1:59